About us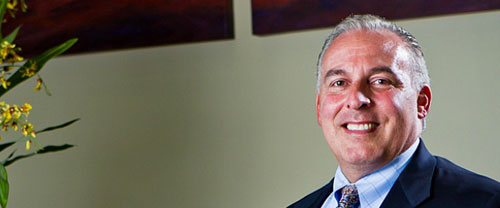 [column col="1/2″]
Our Mission
[divider scroll_text=""]
At Hansen & Associates Financial Group, we don't believe in a "cookie-cutter" approach. No two situations are alike. We tailor your financial strategies to assist you in achieving your specific lifetime goals and objectives.
We will:
[list type="arrow2″]
Help you avoid costly financial mistakes;
Customize a financial strategy to meet your individual needs based on your lifestyle;
Provide you with financial education & guidance to help you meet your objectives;
Make all information easy-to-follow, in real words you can understand;
Provide effective tactical asset management strategies that are focused on protecting capital in poor performing markets while providing attractive growth potential in up trending markets.
[/list]
As a diversified financial services firm with a team of associates and administrative staff, we pledge to provide distinctive quality and unparalleled client service. Our goal is to take the mystery out of investing, managing risk, preparing for retirement and preserving your wealth. By helping you acquire the information you need to pursue your financial objectives, we hope to establish a long and trusted relationship with you.
Why Choose Us?
[divider scroll_text=""]
We have an Objective Approach To Problem Solving
Critical to our "needs-based" approach is our ability and commitment to listening and asking the right questions. We get to know our clients and to understand what is truly important to them. Our goal is to help you to achieve your goals. To that end, we use a four step educational process to help you solve your financial problems:
Analyze your current and future financial needs by addressing the following topics
[divider scroll_text=""]
[list type="check"]
Risk Management
Retirement Planning
College Planning
Investment Planning
Estate Planning
Employer and Executive Benefit Planning
[/list]
Identify, clarify and prioritize financial as well as personal goals and objectives
[divider scroll_text=""]
[list type="check"]
Develop a realistic, comprehensive course of action to help meet your goals by addressing financial weaknesses and building on financial strengths.
Determine your risk profile.
[/list]
Coordinate the implementation of your plan using the Financial Tools most appropriate for your situation
[divider scroll_text=""]
[list type="check"]
We spend the time to educate you on all of your financial planning and investment options to support our recommendations, so you feel more confident.
E-money Wealth Management System is an easy to use, web based financial planning system designed to keep you up-to-date and organized while tracking your financial progress.
[/list]
Monitor your financial progress with regular scheduled periodic reviews
[divider scroll_text=""]
[list type="check"]
Our company's success is partly due to our customer service.  We believe regular periodic reviews will help ensure you stay on course.  Our team approach with our clients ensures that your financial plan will evolve with your changing lifestyle.
[/list]
[/column]
[column col="1/2″]
Licensing
[divider scroll_text=""]
Licensed to provide fee based financial planning and asset management. Also licensed to provide life, disability, long term care and health insurance.
"We cannot communicate with, nor respond to, requests from users who reside in states where we are not licensed to conduct insurance and/or securities business."
–Mark S. Hansen, ChFC, CFP®, domiciled in California, CA Insurance License. #0730159
[/column]