Adaptive Asset Allocation
Responsive, dynamic portfolio structure and investment process, free of human emotion
Adaptive Asset Allocation Strategy
Taking a top-down, macro approach to investing.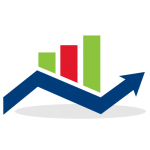 Our effective strategy is designed to follow the trends of the markets to mitigate risk exposure to weak asset classes and seek asset classes that are exhibiting near term momentum.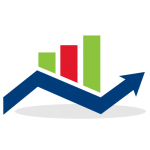 We combine two different tactical approaches (momentum and risk parity) into one algorithm.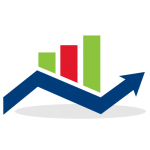 Our model builds a portfolio that responds to market conditions with the objective of simultaneously maximizing return while minimizing risk.
Our Portfolio Selection Process
At the beginning of each month, we measure the trend momentum and volatility of the 10 exchanged-traded funds (ETF's) that track the following market indices:
Tactical Adaptive Asset Allocation Strategy
Tactical Asset Allocation vs S&P 500 drawdown risk
The above illustrates the back tested performance of the Adaptive Allocation Strategy during the period of 1/1/2007 – 12/31/2009. The pie chart illustrates the allocation of the portfolio during the worst performing month during the illustrated time period based on the Adaptive Allocation strategy. Past results do not guarantee future performance.
Tactical Allocation Strategy vs Asset Allocation Strategy
Retirement Distributions during the Sub Prime Crisis
1/2007 – 12/31/2009

The above illustrates a 7% distribution rate ($35,000/yr. with 3% COLA). Returns are based on the back tested returns of the Adaptive Asset Allocation Strategy and the Vanguard Moderate Growth Fund
Managing Risk and Volatility in Trending Markets
Actively Reduces Volatility Risk
ADAPTIVE ASSET ALLOCATION STRATEGY
Back tested performance January 1, 2007 – December 31, 2019
The Chart below illustrates how effective the Adaptive Asset Allocation Strategy is in managing risk and providing long term growth potential. Back tested performance results are based on the monthly portfolio rebalancing and are not representative of an actual client's account and do not guarantee future results. 
Utilizing a fixed moderate core allocation with a tactical integration of a select group of high growth potential ETF's
Targeting high growth sectors of the market to provide high capital appreciation potential